THE ULTIMATE PHOTO BOOTH EXPERIENCE IN ORLANDO, FL
Are you planning a special event in Orlando, Florida? Looking for a unique and fun addition to make your event memorable? Consider adding a Firefly photo booth to your event!
Orlando is known for its vibrant entertainment scene, and Firefly photo booths are the perfect way to capture the energy and excitement of your event. With state-of-the-art technology including 360 and 180 booths, slow motion booths, and roaming photo booths, Firefly offers a truly unforgettable experience for you and your guests.
Whether you are hosting a wedding, corporate event, or birthday party, our photo booths are sure to add a touch of magic and create lasting memories for everyone involved.
TELL US WHO YOU ARE
so we know how to help you best
"Super professional and extremely efficient! The pictures came out amazing!"
Katherine M., Corporate Event
"I love how it brings people together and the laughs do not stop"
-Dean G, Private Party & Corporate Event
"The booth was so professional looking and the pictures came out great!" "
-Erin E, 40th Birthday Party
"Service, staff, set up, props -- everything was a 10."
-Kasey A, Wedding Reception 
"I am already using them again for my wedding in January!
-Katie C, Corporate Event & Wedding Reception
ONE OF A KIND EXPERIENCES
Other photo booths simply take photos, but with a Firefly Photo Booth guests can handcraft memories. Using just a fingertip guests can create a GIF, make a video, add digital props over their image and more. This is a complete interactive experience that can be customized for your celebration. Welcome to the most popular guest at your next event, Firefly Photo Booth! 
Why Choose Firefly?
At Firefly, we understand the importance of making your event one-of-a-kind. Our customer service is second to none and our experienced photo booth operators will ensure your guests have a smooth and enjoyable experience. We provide a wide range of props including masks, hats, and wigs to make sure everyone looks their best when taking photos. Plus, we offer custom backdrops tailored to the theme of your event.
Our packages come with unlimited photo prints, digital downloads, personalized message displays, and more. We also offer social media integration as well as the ability to upload photos directly to a website or shared folder for easy access and sharing by all your guests.
Capture Memories: One of the main benefits of having a photo booth at an event is the ability to capture memories. Guests can step inside the booth and take fun and candid photos with their friends and loved ones. These photos serve as a memento of the event and can be cherished for years to come.
Entertainment: Photo booths provide a source of entertainment for guests. It gives them something fun and interactive to do during the event. Whether it's striking a pose, using props, or trying out different backgrounds, a photo booth adds an element of excitement and enjoyment to any gathering.
Ice Breaker: Photo booths can act as a great ice breaker at events. They provide a space where guests can come together, have fun, and create memories. It encourages people to interact and engage with one another, breaking the ice and creating a more lively and social atmosphere.
Customization Options: Photo booths offer a variety of customization options. From personalized backdrops and props to customized photo templates, you can tailor the booth to match the theme or branding of your event. This adds a unique touch and makes the experience even more special for guests.
Instant Prints: One of the biggest advantages of photo booths is the ability to have instant prints. Guests can take their photos and receive a printed copy within seconds. This immediate gratification adds to the overall excitement and allows guests to take home a physical keepsake from the event.
Social Media Sharing: Many photo booths nowadays come with social media integration. Guests can instantly share their photos on platforms like Instagram, Facebook, and Twitter. This not only allows them to show off their fun moments but also helps to promote the event and engage with a wider audience.
Brand Awareness: For corporate events, photo booths can be a great marketing tool. By customizing the booth with company logos and branding, it helps to create brand awareness and leaves a lasting impression on guests. The photos taken at the booth can also be shared on social media, further increasing the reach and visibility of the brand.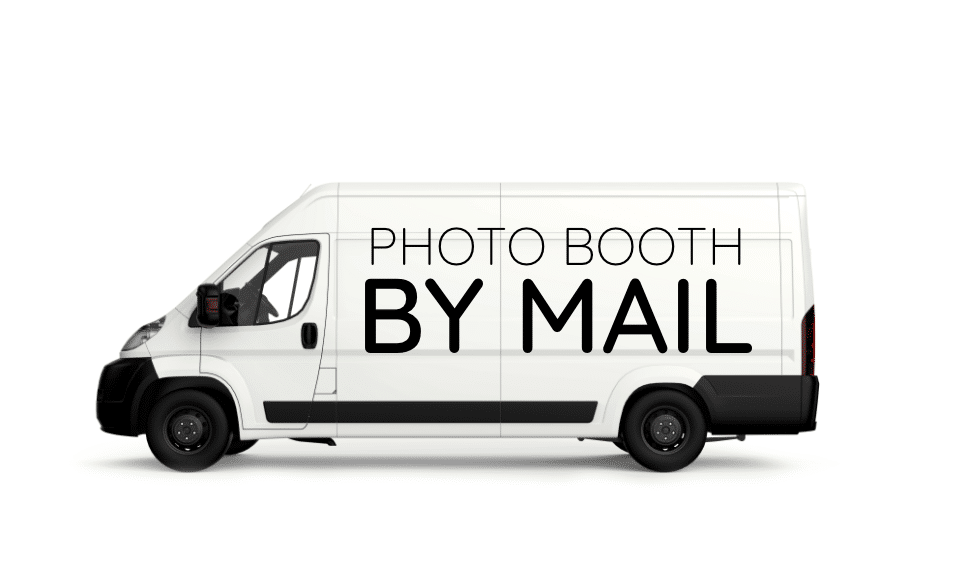 Get a Firefly Booth shipped right to your door! Corporate clients interested in short-term or long-term photo booth leases should contact us directly for details and availability.
MULTIMEDIA

SERVICES

See below for other award-winning services
Professional Live streaming
Wedding & Event Photography & Videography
Ready to Reserve Your Booth?
If you're ready to book a photo booth for your event, Firefly is here to help! Our team of experienced professionals will work with you every step of the way to ensure your needs are met. We can provide you with an array of customization options so that the booth matches the theme and branding of your event. Click here to reserve your booth!
DON'T SEE YOUR LOCATION?
Feel free to contact us,
we have partners all over the globe!